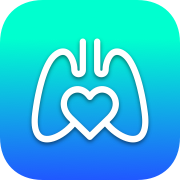 ASTHMAXcel
ASTHMAXCel Privacy Policy
This Privacy Policy was last modified on June 5, 2020.
PLEASE READ THIS PRIVACY POLICY CAREFULLY BEFORE USING THIS APP OR OUR WEBSITE. [BY CLICKING AT THE END OF THIS POLICY WHERE INDICATED, YOU ARE CONSENTING TO OUR COLLECTION AND USE OF YOUR INFORMATION AS DESCRIBED IN THIS POLICY.]
This Privacy Policy describes how ASTHMAXCEL, which is operated by Montefiore Health System, Inc. [555 South Broadway, Tarrytown, NY 10591] ("We", "Us" or "Our"), collects, uses, shares, and protects information that we collect from you online through www.asthmaxcel.net linked sites, and the App (collectively, the "Website").
[Note, this table of contents corresponds to each of the subject headings below throughout the document and each can be clicked on to take a reader directly to the section selected.]
Table of Contents
WHAT ASTHMAXCEL IS
The ASTHMAXCEL website and any related mobile app (the "App" or "ASTHMAXCEL") is an interactive software program that consists of questions, answers, movies and other content about asthma. The information provided is designed to teach individuals about asthma, and to help them manage their asthma while improving their asthma control. We know that privacy is an important part of our relationship with our users, so we are committed to advancing a safe and respectful environment for the users of our Website. We collect only that information about our Website users and their activities on our website as is necessary to help us provide the best possible experience in furtherance of our mission.
IMPORTANT DISCLAIMER
THE APP IS INTENDED TO BE USED FOR GENERAL EDUCATIONAL AND INFORMATIONAL PURPOSES ONLY AND SHOULD NOT BE RELIED UPON AS A SUBSTITUTE FOR YOUR OWN OR A DOCTOR'S PROFESSIONAL MEDICAL JUDGMENT OR MEDICAL ADVICE. WE DO NOT PROVIDE SPECIFIC OR INDIVIDUALIZED MEDICAL ADVICE OR MEDICAL OR HEALTH SERVICES, ALTHOUGH YOUR DOCTOR OR OTHER HEALTH CARE PROVIDERS MAY COMMUNICATE WITH YOU USING THE APP IN CONNECTION WITH THAT DOCTOR'S OR HEALTH CARE PROVIDER'S COMMUNICATIONS TO YOU. WE WORK INDEPENDENTLY OF DOCTORS AND HEALTH CARE PROVIDERS, WHICH MEANS WE DO NOT DIRECTLY PROVIDE MEDICAL TREATMENT OR CARE. THE APP IS NOT A MEDICAL DEVICE, IS NOT INTENDED TO SUBSTITUTE FOR ANY MEDICAL DEVICE, AND HAS NOT BEEN REVIEWED BY THE FEDERAL FOOD AND DRUG ADMINISTRATION ("FDA"). PLEASE ALSO NOTE THAT YOUR INFORMATION COLLECTED AND STORED BY THE APP MAY NOT BE PROTECTED UNDER THE HEALTH INSURANCE PORTABILITY AND ACCOUNTABILITY ACT ("HIPAA").
We may need to update this Privacy Policy from time to time. If so, we will post our updated Privacy Policy on this page. If we make material changes to this Privacy Policy that affect our collection, use, or sharing of your Personal Information (defined below), we will highlight such changes when we publish our revised policy. Small changes or changes that do not significantly affect individual privacy interests may be made at any time and without prior notice.
We encourage you to check this page frequently for any changes to our Privacy Policy. Your continued use of the Website and/or continued provision of Personal Information to us will constitute your acceptance of such change and will be subject to the terms of the then-current Privacy Policy.
While using our Website, we may ask you to provide us with certain personal information that we can use to contact or identify you. Personal information may include, but is not limited to, your name, address, e-mail, or other contact or account information or health information that you provide when using the App ("Personal Information"). We may use this information to respond to your requests or help us get the information you or services you requested. Submitting Personal Information is voluntary.
This information may be collected in (but not limited to) the following ways:
When you register for or update an existing profile on the Website;

When you use interactive tools and services that we offer, including the App itself;

When you sign-up for newsletters or other communications from the Website, however, we will not send you marketing or advertising communications unless you sign up to receive such communications. If you wish to discontinue receiving such communications, please send your request to privacy@asthmaxcel.net
We receive and store certain types of information whenever you interact with us. For example, like many websites, we use "cookies," which are small electronic data files stored on a visitor's computer containing information about the visitor. We may also use "web beacons" which are graphic image files embedded in a webpage typically used to monitor activity on a web page and information from your browser, such as the IP address, the URL of the page etc. Unless a cookie expires or is deleted, a cookie will identify a visitor's unique browser. On each subsequent visit to the Website, the visitor's browser will retrieve the cookie, allowing us to aggregate the number of return visitors. ASTHMAXCEL uses cookies to test and optimize our Website design and content. ASTHMAXCEL does not attempt to identify an individual by using such technologies.
You can take actions to block cookies by opting out. Blocking session cookies from your computer will not affect your access to the content and tools on our Website. Blocking multi-session or persistent cookies may affect the personalization of the information on some sites.
Please note however that the above provision regarding Cookies shall not apply to the App or the parts of the Website that are accessible only to signed-in users. Users using the App and parts of the Website that require users to have signed-in, agree and are aware that individuals and their usage may be identified and tracked.
We use Google's Universal Analytics ("UA") to monitor Website usage and analyze aggregate demographic and interest data of our visitors. We will not use this information to identify you as an individual. While some websites use these tools to serve advertisements on their sites, ASTHMAXCEL only uses them to analyze demographic data.
The information we collect during your visit includes but is not limited to:
The name of the domain you use to access the Internet;

The date and time of your visit to our Website;

The pages and documents you viewed on our Website;

The URL of the website you visited prior to ours;

The type and version of your Web browser and operating system; and

Your location at the time of your visit, down to the state level.
We do not store or associate any of the data we collect with you as an identifiable individual. Instead, we aggregate this data from all visits in order to improve our Website and provide you with a better user experience. The aggregate data is available only to our Website administrators. For more information, please see Section 3 below regarding our use of Aggregate Information and also read the Google Analytics Privacy Policy or click here to opt out of Google Analytics tracking.
Our Website is not intended for use by children under the age of 13. Therefore, you must be at least 13 years of age to use the Website If you are under the age of 13, please do not send us any information about yourself (including, without limitation, your name, address, telephone number, credit card information, or e-mail address). In the event we learn that we have collected Personal Information from a person under the age of 13, we will delete that information as soon as reasonably practicable.
If you believe we might have information from or about a person under the age of 13, please contact us at privacy@asthmaxcel.net
We may disclose your Personal Information (as well as data generated by cookies and non-personally identifying information we aggregate) to those employees, contractors, and affiliated organizations that (i) need to know that information in order to process it on our behalf or to provide services available on the Website, and (ii) that have agreed not to disclose it to others. By using the Website, you consent to the transfer of such information to such persons.
We may also disclose your Personal Information and/or payment information to the vendors and service agencies that we may engage to assist us in providing our services to you. We require these third parties to agree not to disclose your Personal Information to others and to use such information solely as required to perform services to Us.
We will not otherwise sell or transfer your Personal Information to any company or organization without your permission, although we may do so with non-personal information that we collect ("Aggregate Information"), as described below. However, we may transfer your Personal Information to a successor entity upon a merger, sale, consolidation, or other corporate reorganization to which ASTHMAXCEL is a party.
Finally, we will disclose your Personal Information (i) when we reasonably believe we are required to do so by law, regulation, or other government authority or when we deem it appropriate or necessary to provide such information to law enforcement authorities; (ii) to enforce our Terms of Use [Add link]; (iii) to protect and defend the rights or property of ASTHMAXCEL; or (iv) to protect the safety of our employees, agents, or users of the Website.
We use Aggregate Information to analyze trends, administer the Website, track users' movement on the Website, and gather broad demographic information for aggregate use. Our purpose in collecting such information is to better understand how our visitors use the Website. From time to time, we may also release (e.g., by publishing a report on trends in the usage of the Website) or sell such aggregated information to outside companies or organizations. Although Aggregate Information does not identify users personally, there is a risk that third parties who receive such data from Us may use it to re-identify specific users. When we require third parties with whom we share Aggregate Information to agree that they will not attempt to re-identify such information to any particular individual.
ASTHMAXCEL maintains accounts on third-party websites, including social media sites like Facebook and LinkedIn. The security and privacy of third-party websites is not under our control and may vary; please exercise caution when accessing these sites.
Users of third-party websites often share information with the public, user community, and/or the third party operating the website. This Privacy Policy governs only information we collect. We encourage you to review the privacy policies of all websites to ensure that you understand how your information may be used. You should also adjust your privacy settings on your account on any third-party website to match your preferences.
If you have an account or profile with a third-party website, and choose to use, follow, like, friend, or comment on a third-party website, certain personal information associated with your account may be made available to us based on the privacy policies of the third-party website and your privacy settings within that website. We do not share Personal Information made available through these websites.
ASTHMAXCEL does not track visitors to our Website across third-party websites for the purpose of providing targeted advertising. Some web browsers may transmit "do-not-track" signals to websites with which the browser communicates. Our Website does not currently respond to these "do-not-track" signals
If you are a California resident, you may ask us for a notice identifying the categories of personal customer information that we share with our affiliates and/or third parties for marketing purposes and to refrain from sharing your personal information with certain of these entities for their marketing purposes. Please tell us your preference by contacting us at the following address: ASTHMAXCEL, 3411 Wayne Avenue, 5th floor, Bronx, NY 10467. In your request, please specify that you want an "ASTHMAXCEL California Privacy Rights Notice." Please allow 30 days for a response.
We are committed to protecting our users' information. While we take reasonable data protection precautions, no security measures are completely effective, and we do not guarantee the security of user information at any time. We will not be liable for any breach of the security measures on the Website or any loss, misuse, or alteration of information resulting therefrom or from communications through the Internet.
We use reasonable efforts to delete your Personal Information from our systems within a reasonable time after your account is cancelled or terminated, but in any event not later than thirty (30) days after the date of cancellation or termination. We may retain some or all of such information to the extent required by law or as we deem necessary to protect our rights.
Thank you for visiting our Website. If you have any questions regarding this Privacy Policy please contact us via e-mail at support@asthmaxcel.net or regular mail at:
ASTHMAXCEL
3411 Wayne Avenue, 5th floor
Bronx, NY 10467